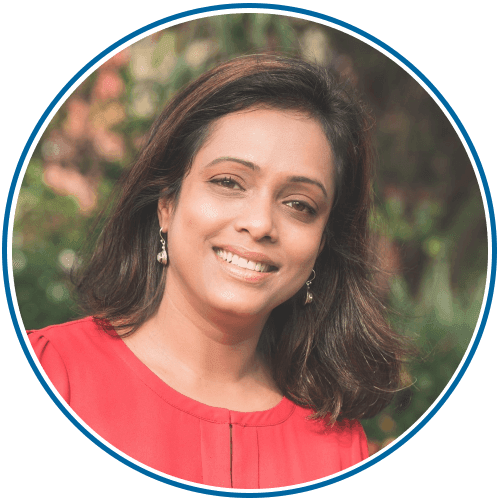 Dr Mayuri Wijayasundara is an expert in strategy and transformation, specialising enablers of in transition towards a circular economy. She has been leading a research group at Deakin University as a tenured academic and was the Deakin Lead Investigator and a Chief Investigator for Australian Research Council funded Industrial Transformation Research Hub for Transformation of Waste Resources to Engineered Materials and Solutions for a Circular Economy (TREMS). Mayuri joined academia, following a career as an industry/ business leader leading transformative project for nearly a decade in several countries in the Asia Pacific. 
Mayuri also has published in acclaimed international forums such as World Economic Forum and The Conversation and is a speaker at national and international forums in circular economy. She obtained her PhD from the University of Melbourne and is a chartered management accountant of CIMA, UK. Also, she is currently leading the professional practice Anvarta and is engaged as Circular Economy Expert with UN Habitat. 
Doctor of Philosophy, Deakin University (PhD, Circular Economy)
M. Eng. (Mechanical Engineering)
B. Tech (Mechanical Engineering) Director – Blue Praxis
Dr Thomas is a strategic advisor and leading scholar on climate change, blue carbon, energy transition, and sustainability with both industry and academia. He has significant experience across sectors including international development, renewable energy, resources and environment, and education. 
Dr Thomas is a client-focused strategic thinker, bringing extensive interdisciplinary knowledge and skills to address corporate priorities in an age of technological, environmental, and social disruption. He can identify, explain, and respond to the challenges that modern organisations face in the areas of climate change, renewable energy, sustainability transition, carbon economics, and strategic management. 
He has exceptional networks across the research, industry, and government sectors in Australia and internationally. As well as his substantial business development, stakeholder engagement, and team building experience, Dr Thomas is a proactive leader committed to collaboration, innovation, and positive work cultures. 
Doctor of Philosophy, Deakin University (PhD, Circular Economy)
M. Eng. (Mechanical Engineering)
B. Tech (Mechanical Engineering)
Srikanth is currently pursuing a PhD in modelling circular value chains and the impacts of market instruments on resource recovery sectors. He has worked as casual researcher at Deakin university, to develop strategies to enable alternate material markets, achieve carbon neutrality and enable the transition towards a circular economy. He has more than 5 years of experience in testing and development in Automotive domain. He has worked on a wide product portfolio which includes, SUVs, pick-up trucks, electric and hybrid vehicles. He is an associate of Anvarta. 
PhD (Civil Engineering)
Strategic level qualification, CIMA-UK.
Blue belt holder in lean methodology
BSc (Civil Engineering)

Dr. Amitha is an experienced self-motivated researcher with several years' experience in thermal storage, building energy simulation, renewable energy sources with focus on solar energy, sustainable construction materials and methods.  She has hands-on experience in experimental testing in laboratory conditions and field monitoring related to Indoor environmental quality.
She is well experienced in building energy simulation, life cycle analysis, hygrothermal simulation and numerical simulation using different software packages and strong exposure to carry out research and analysis, planning for timely completion, report writing and problem solving. She has well-developed interpersonal skills and is a good team player who enjoys variety and a challenging environment. She is currently working as a Post-Doctoral Research Fellow and lecturer at The University of Melbourne 
PhD (Reading)
UNIDO trained Certified consultant for ISO 14000 and ISO 50001 Management systems
National Coordinator for UNIDO Chemical Leasing Programme
Member of International Chemical Leasing working group managed by UNIDO headquarters
Member of International Responsible Care working group managed by ICCA,USA
MSc (Chemical Engineering)
BSc (Chemical & Process Engineering)
Lakmini is an engineering graduate with specialty in Chemical and Process Engineering is the Senior RECP expert at the center. She has completed her Master studies at University of Moratuwa on chemicals management. She has been qualified as a Cleaner Production consultant, system development consultant in ISO 14001:2008 (EMS) and ISO 50001:2011 (EnMS). 
She has over 14+ years' experience in the field of Cleaner Production and Chemicals Management, ISO 14001 & 50001 implementation and she is the national coordinator for UNIDO global chemical leasing programme and the secretary of Lanka Responsible care council which was established by International Chemical Council Association.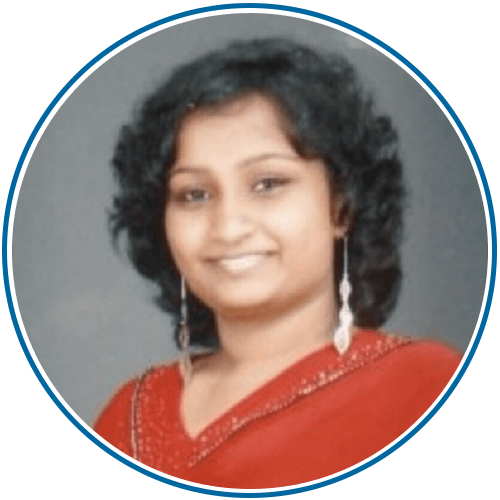 Ms. Anjulee Boralessa is a civil engineer specializing in sustainable built environment with a passion for circular economy and sustainable governance. She is an Associate Professional of the Green Building Council of Sri Lanka and is now completing her research Master's degree in Sustainable Built Environment at University of Peradeniya. She is currently engaged with first hand data collection by developing dialogue with policy makers, government officials and other stakeholders of the country for her research on sustainable governance. She is also a PMP® Credentials holder since 2021 and has been a consultant for the Greater Colombo Waste Water Management Project funded by the Asian Development Bank for 04 years.
Ms. Nipuni Ponnamperuma is a CIMA Exam completed member who is completing her professional experience requirements to achieve designation as an ACMA, CGMA. Also, she is a Business Administration graduate from the university of Sri Jayewardenepura with the passion for exploring knowledge areas such as sustainability and environmental management, Sustainability marketing, Strategic management and contemporary issues in management. She is very curious about businesses role to make the world more sustainable for a better future. Her very first professional experience continuing with  Anvarta.  
Sandali is a civil engineer, with core research experience in environmental engineering; air quality, and solid waste and wastewater management. She is currently reading for the Master's degree in Management, in General Sir John Kotelawala Defence University, Sri Lanka with a passion for exploring circular economy, sustainability, marketing, and strategic management areas. She has the exposure in various fields; civil and construction, management, environmental and sustainability and community engagement projects. Currently, she is working as a research specialist in Anvarta.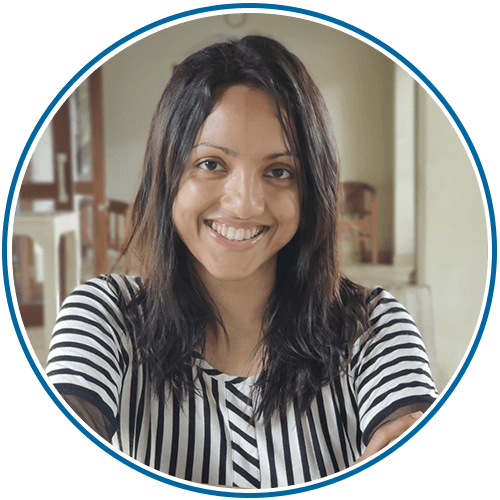 An individual driven by the need to learn and explore new subject matters. Having pursued several careers in the government and private sector, she now specializes in SEO, content strategy, and digital marketing. Her formal educational background is in Biotechnology (BSc), Molecular Life Science (MSc), and Business Administration (MBA) which aided her early career goals. She currently enjoys working on creative writing projects.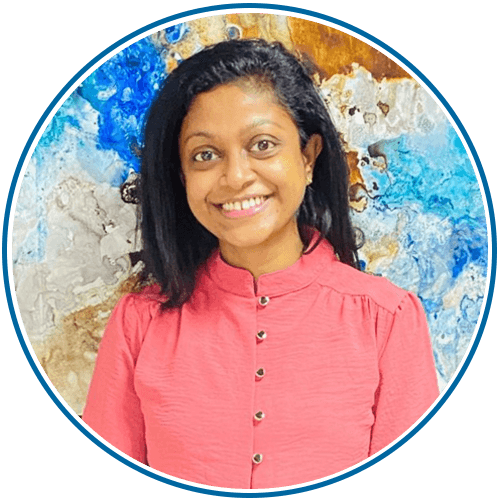 Viveka has more than 7 years of industrial experience including sustainability and environmental engineering with a passion for exploring circular economy, sustainability, marketing, and strategic management areas. She has a Bachelor of Science and Master of Science in Engineering obtained by her and currently works as a research specialist in Anvarta.