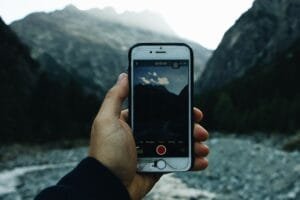 We dread to have our favorite kettles, toasters, mixers, or irons broke. Not only is it hard to repair them, having to let go of something that we liked and was working perfectly fine is also not an easy thing. What comes on top of that is the extra burden to now search for a replacement, compare, evaluate and make the purchase.
Research suggests that people's purchasing habits are such that they do not like to keep on buying or upgrading all products the same way (Cox et al., 2013). The perceived lifetimes of various products can be broken down into 3 categories,
Up–to-date products are replaced before they are broken because the consumer perceived them to be out of date. (Eg: Clothes, mobile phones)
Workhorse products are more in line with the functional durability of the product. (Eg: small appliances, replicable furniture)
Investment products are perceived as 'special' in some way and therefore worth investing in. These are generally expensive products and/or have an emotional connection and can be unique for each consumer. (Eg: Vehicles, or the favorite cooking appliance)
When we are looking to replace these products, our behavior is influenced by a range of factors that affect each category differently (van den Berge et al., 2021). How we value a product is at the core of whether we keep using, repairing, or replacing it.
Here are some of the things to think about when deciding on the fate of such products.
Is it safe to keep on using it is it one of the key questions to ask? If a product breaks down exposing the users to a potential safety hazard, it is out of the question to keep using it. On the other hand, if it is aesthetics or a minor glitch, it makes sense to try out several other solutions. Our current problem is that the product manufacturers are not geared or equipped yet to provide us more options other than buying another brand new or discarding the product entirely (Even though the right to repair movement is gaining traction in some counties it will take some time before it becomes a mainstream practice. )
Here are some of those services in the middle that we should make ourselves ready to accept and considering that these options had been available, are we ready to settle with a less than perfect product but good enough to function on for its intended purpose.
What we can do as consumers and what should we increasingly demand from producers?
Here are some of the things we can do as consumers
1. Cleaning
At times products are thrown away due to sheer discoloration from use. Fingerprints created with prolonged use, stains that have persisted which may require some specialized knowledge of chemicals to apply are some examples. If a cleaned product provides a renewed appearance for an otherwise functional product, that is worthy to consider.
2. Servicing
Often mechanical equipment is discarded due to their noise while operating. A bit of lubrication and mechanical parts cleaning may be all it needs.
3. Minor repairs
A kettle handle may break or a toaster would have one of the rubber cushioning pads which provides a perfectly flat landing may go missing. The product remains functional but needs additional consideration from the user.
Discarding an item such as this is only the third option, where the first option is to keep using it with additional consideration in operating the product, and the second is whether there is anything that can be done to fix/reduce the effect and use it. If we do not have the mentality of "perfection" in a product to provide us the "perfect convenience" several safe options may be uncovered.
What can manufacturers do,
1. Encourage product care and maintenance.
People only take care of products that can be maintained easily, have the means to repair, and are motivated to keep using the product without replacement. A few strategies to encourage product repair are making the maintenance process enjoyable, less technical, and providing a trigger such as a notification to remind the consumer.
2. Offer product buyback and subscription models
Manufacturers that offer products that are in the up-to-date product category such as mobile phones can offer buyback services that will provide discounts on future purchases. This creates a win-win situation where the customer is satisfied and the manufacturer retains the loyalty of the customer. Offering a product service system and access to services rather than the ownership of the product is another great way to go so that the product remains in use.
3. Provide services for major repairs
This is where the safe use of the product has been compromised or functionally it is inoperable so having it sent to the manufacturer for proper repairs might be the obvious choice. Therefore providing an easy and hassle-free process for customers to receive this service is important.
4. Provide support for minor repairs
Introducing buying options for spare parts for do-it-yourself (DIY) minor repairs and providing repair guides for such are other options, which would come as a value-added service to the product.
5. Testing and certifications
Manufacturers are still far away from refurbishing and recertifying products for reuse giving pre-loved and used products the credibility it requires to create consumer confidence.
If we shift from the "privileged " mindset that resources are infinite and the notion of "a new product is always within hands reach as long as there is means to afford it", a whole new set of middle-level consumption options start to appear.
A product's operability is not always one or zero, there are many in between if we care to notice.
Follow Anvarta for more of these stories and insights.